Different offerings will issue distributions to investors on different cadences, generally according to the business plan and subject to availability of cash.
Some offerings, like a 95% leased core-plus multifamily property, may begin paying investors distributions very soon after the closing, as it has in-place cash flow. Others, like a ground-up development deal or a distressed office acquisition, may require that all available capital be used on construction, value-add improvements, and lease-up activities before there is any cash available for distribution.
Most sponsors pay distributions on a quarterly basis, with some occasionally distributing monthly.
On each offering's detail page, investors should review the Investment section to learn more about projected distributions. There is a tab providing detail on the sponsor's Distribution Strategy, which will show how net operating proceeds and capital event proceeds will be split between investors and the sponsor (this portion is referred to as the "promote"):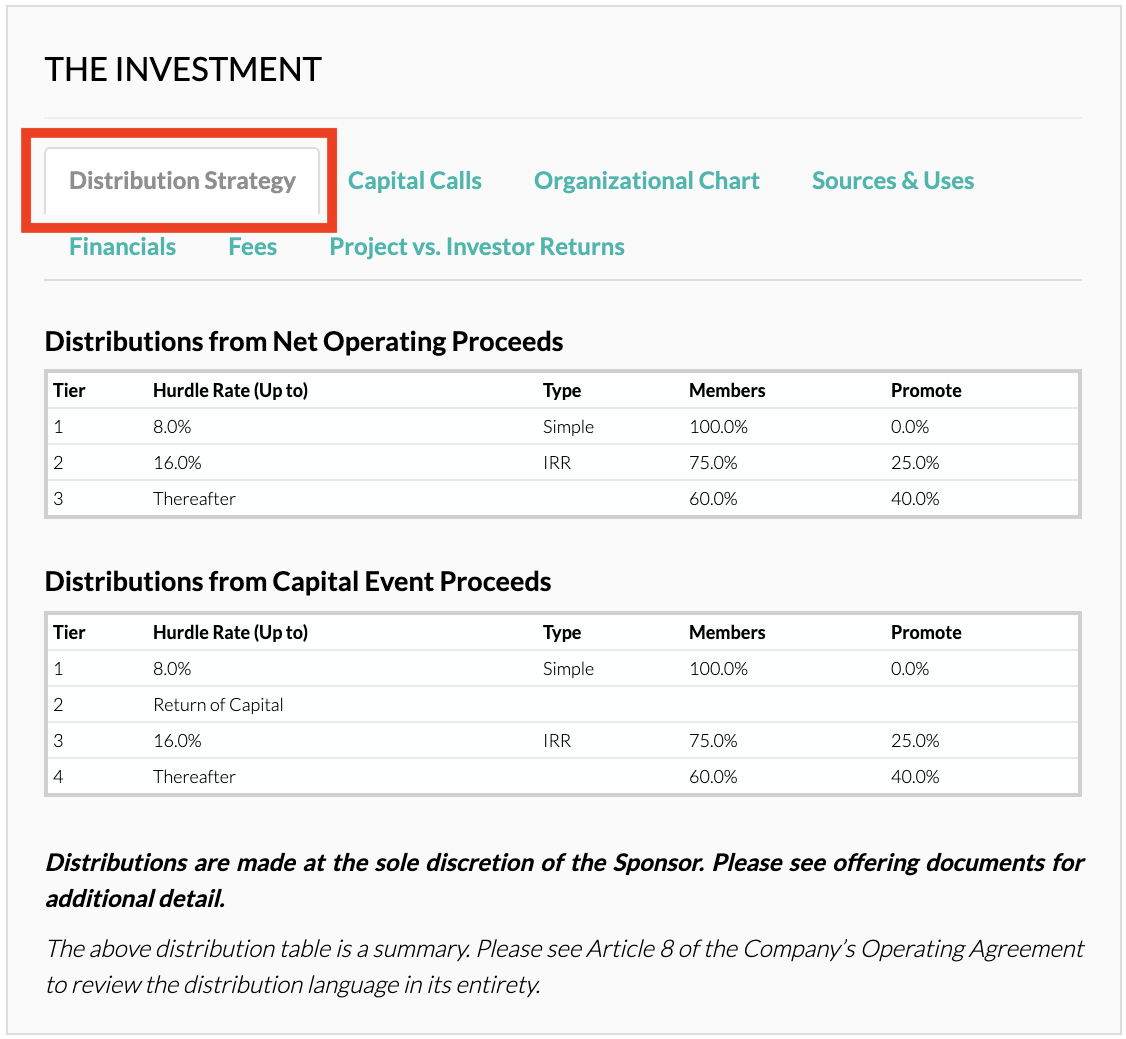 And within the Financials tab, investors will find Targeted Cash Flow tables for different-sized hypothetical investments. By reviewing these tables, investors will understand approximately when the sponsor anticipates starting to pay distributions and how they expect those distributions to grow over the holding period.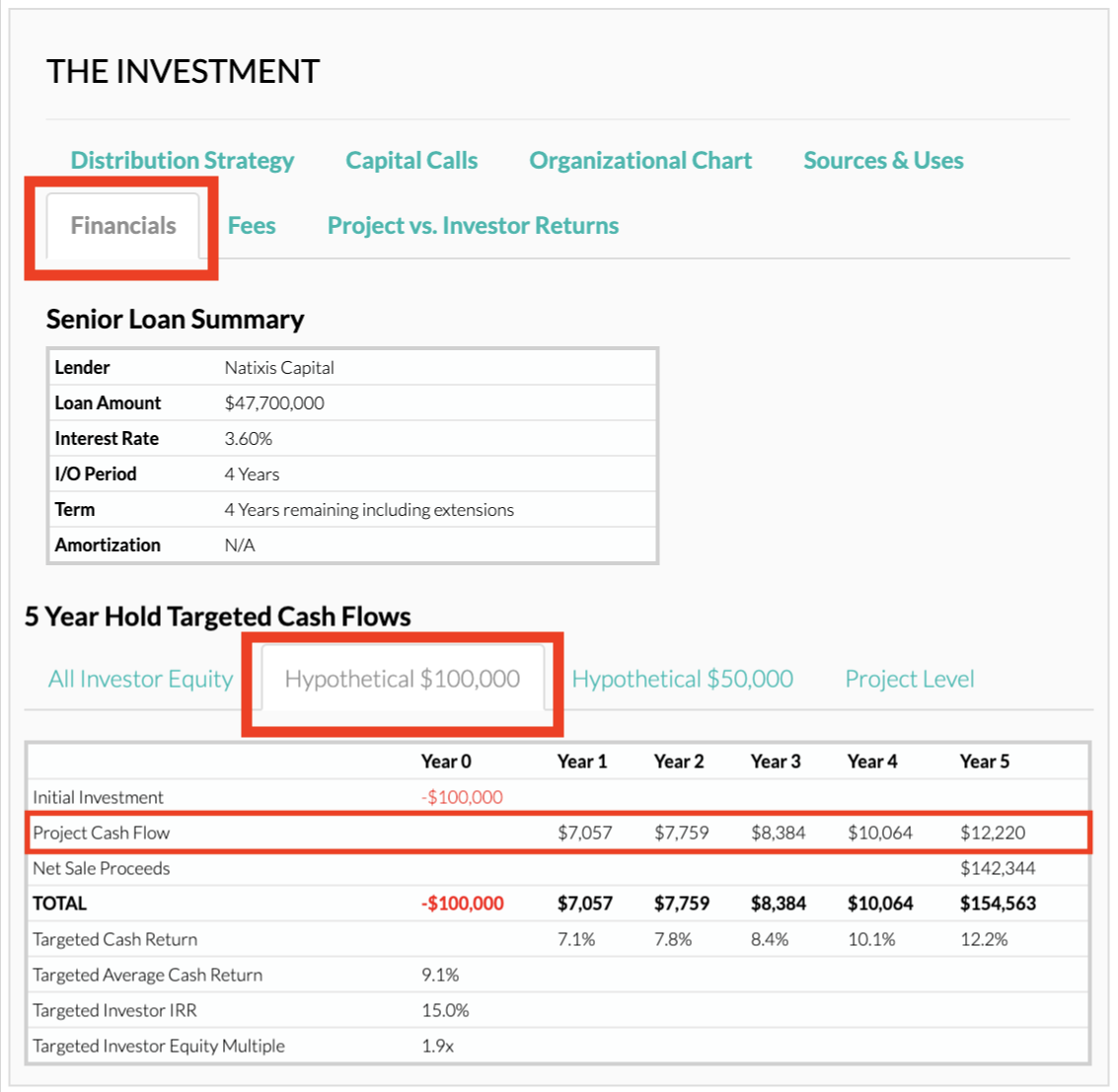 More information regarding investors' rights and sponsors' commitments and responsibilities, including as they relate to distributions, can be found in the offering's Operating Agreement, which will always be found in the Documents section on the righthand side of the offering's detail page. Investors should review this document carefully before investing.
It is important for investors to always remember that payment of distributions is generally subject to availability of cash, and not guaranteed on any specified timeline. Certain situations may arise during the investment period which sidetrack the plan as originally projected. For example, in a market downturn, a multifamily operator may decide to temporarily pause distributions in order to build up cash reserves to ensure meeting debt obligations in case occupancy and rent collections fall. If construction costs suddenly increase due to a timber shortage, a developer may not be able to start distributions as early as they had hoped, if the unexpected cost overruns eat too far into the deal's reserves.
Click here to learn more about "How to Think About Targeted Metrics in Commercial Real Estate".