Investor Forums aim to connect CrowdStreet Investors who are invested in a particular CrowdStreet offering.
The purpose of this forum is to facilitate discussion amongst your fellow co-investors on any topic specifically related an offering.
A Forum Post is not a request to CrowdStreet or the Sponsor. If you would like to reach out to the Sponsor directly, please utilize the "Ask a Question" feature in your Investor Room.
The Forum should be used as a message board for members to discuss matters relating to the offerings, such as financial performance, distributions, reporting, and other related topics.
Investors can view the Investor Forum associated with a particular investment by going to their Portfolio Page and clicking the icon with three dots (...).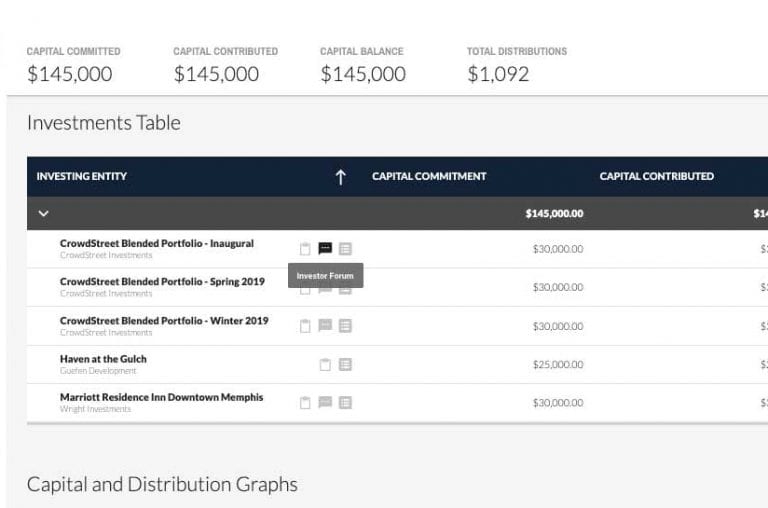 Example of an Investor Forum: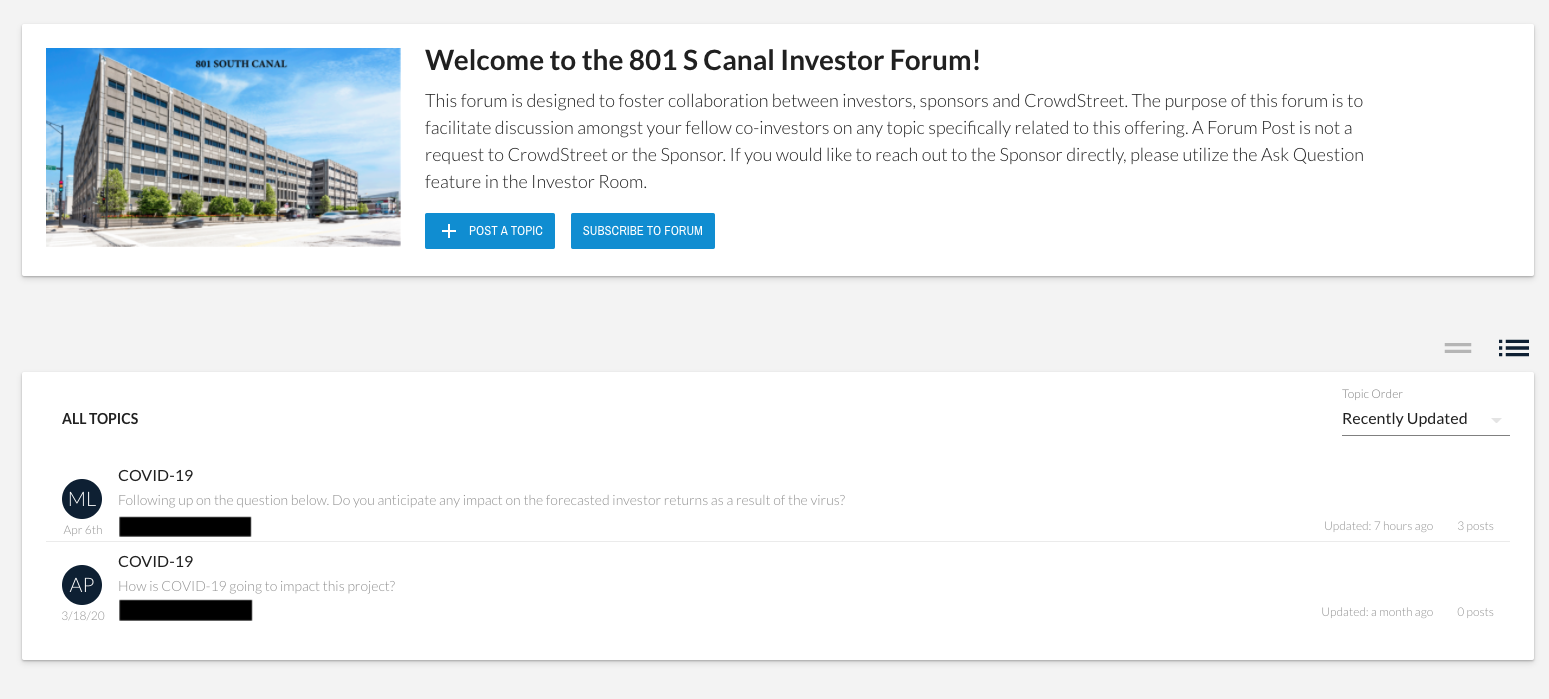 This feature was released in 2018 and is not available on all investment offerings.