On the CrowdStreet Marketplace, it is possible to invest using your SDIRA. To learn more about this, please review our related articles, "What you should know about investing through a self-directed IRA" and "How to create or update an Investing Entity". Once you are ready to start investing using your SDIRA, the process will proceed as follows.
Submitting an offer using an SDIRA
1. Click on the gold "Invest Now" button.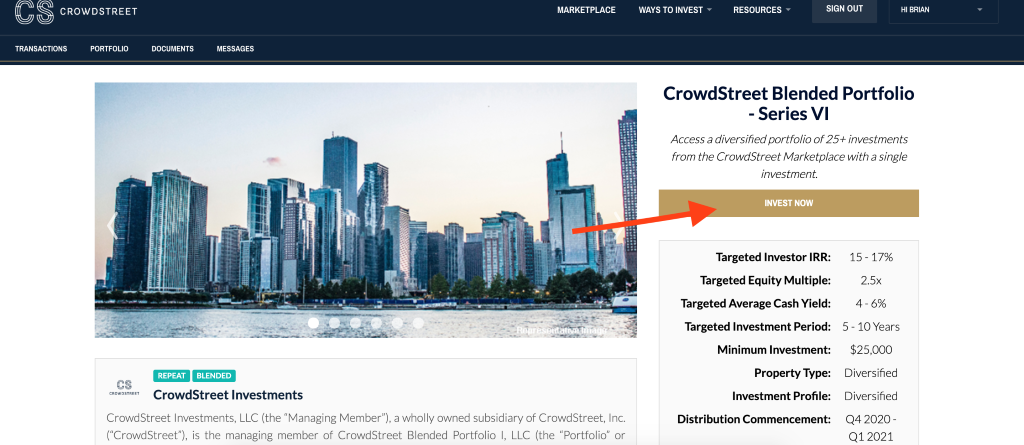 2. Complete the offer submission form, selecting your SDIRA as the investing entity using the dropdown box.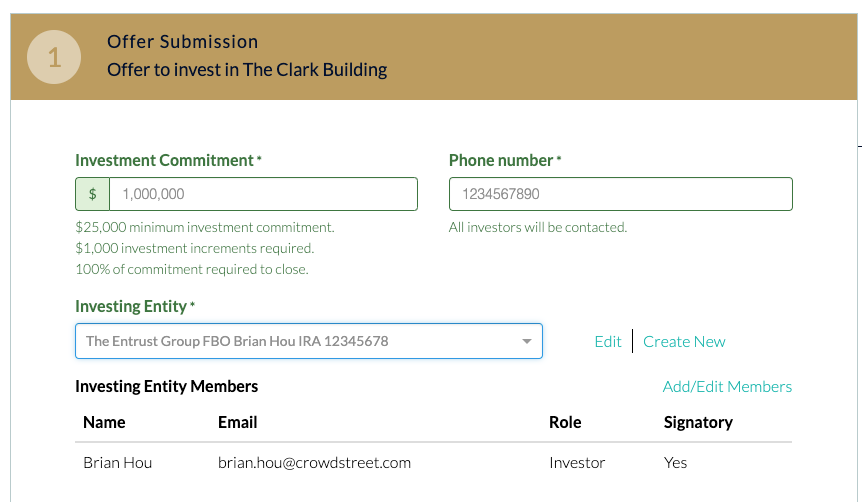 3. Click "Start DocuSign" to begin the IRA Investment Directive electronically via DocuSign. This document may require some information pertaining to the Sponsor or the offering itself that you may not know offhand.
Note: The CrowdStreet Investor Relations team will try to provide you with this information proactively, but if you have not received it or cannot locate it, please email ir@crowdstreet.com to request the information needed for your Investment Directive, and kindly note the name of the offering.
4. Complete Investor Suitability. Make sure to use your full legal name (matching the name on your driver's license).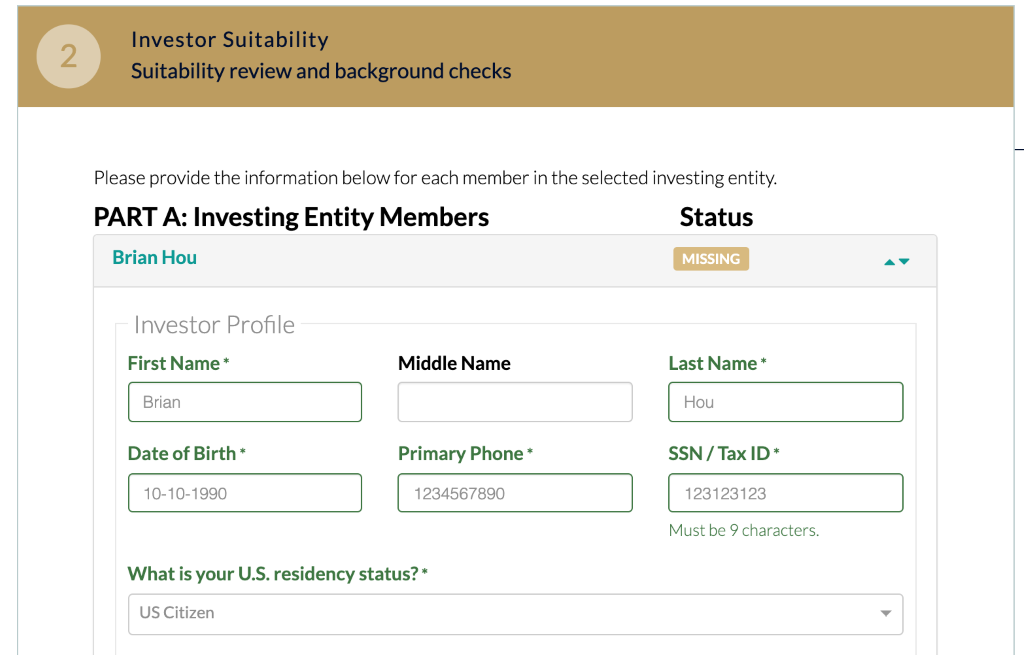 5. Print, complete, and sign the offering documents, and send it to your SDIRA custodian. If you use one of our integrated SDIRA custodians, their contact information will be supplied in this screen.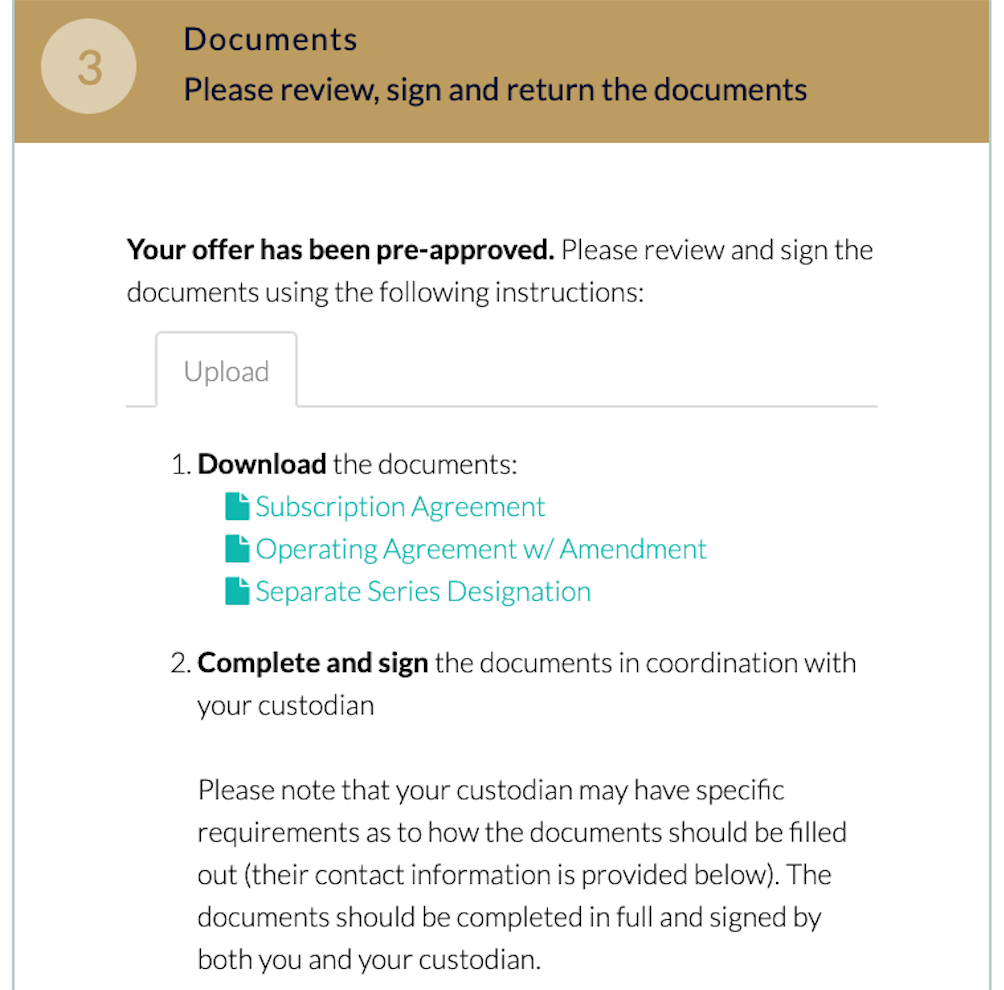 6. Once your SDIRA custodian provides you with the finalized paperwork, upload the completed documents by clicking the "Upload Document" button. Then click the "Submit" button.

7. Verify your Investor Accreditation using the Investor Verification Letter Template (must be signed by a qualified third party, e.g. CPA, attorney, or broker-dealer), or through VerifyInvestor. Each verification lasts for 90 days. If you have an existing, unexpired verification, the Transaction Center will automatically progress you past this step.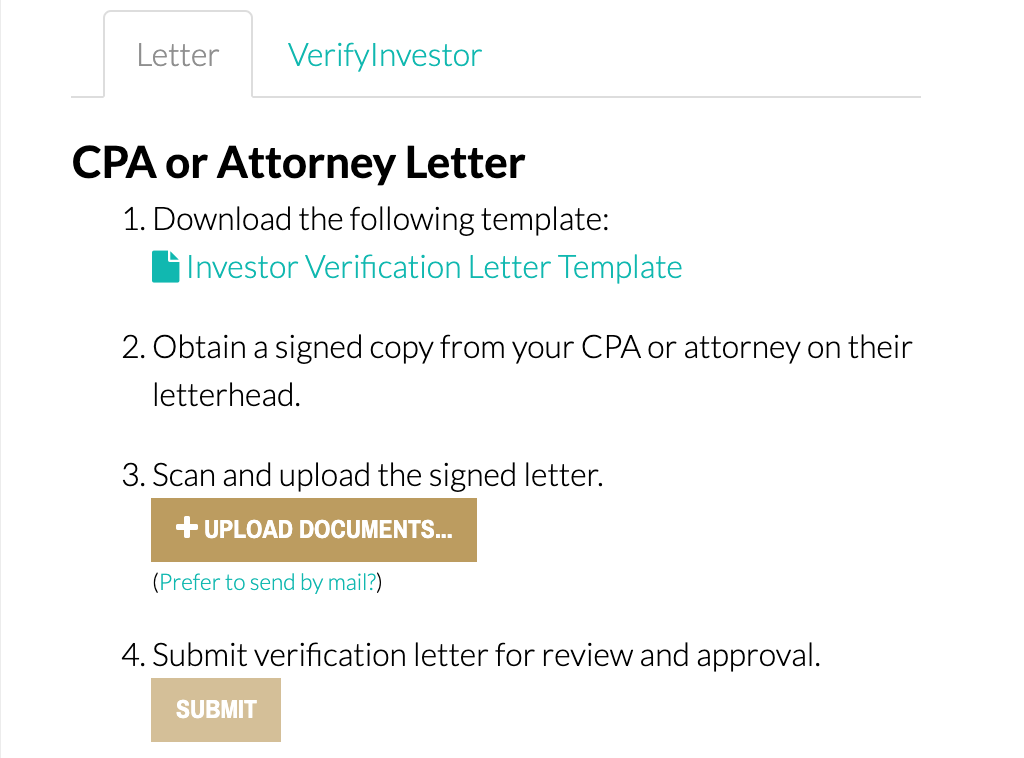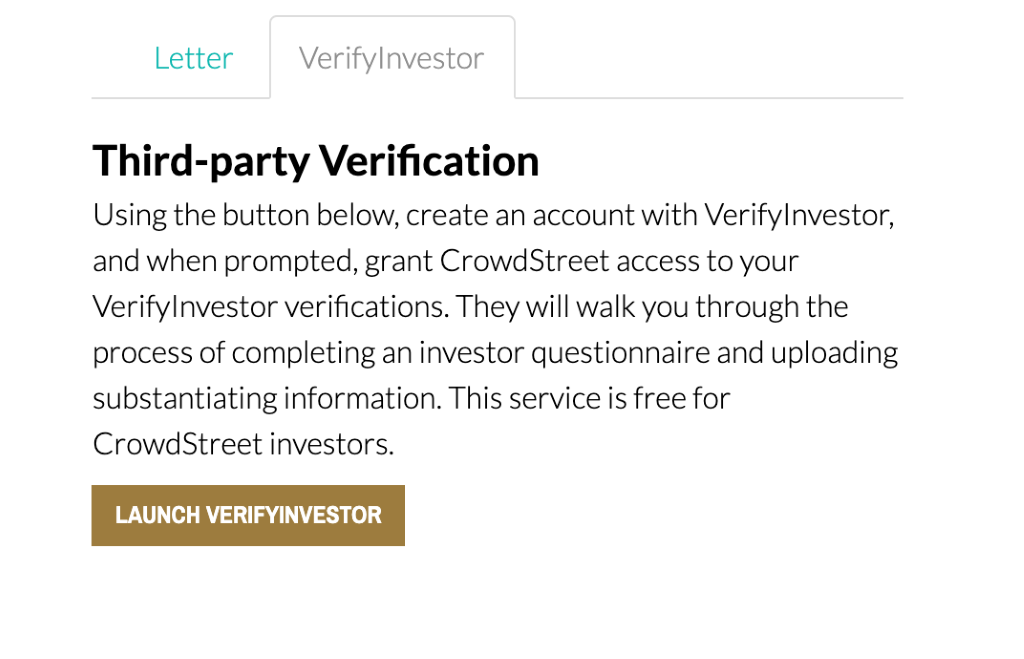 8. All of the documents you have provided will be reviewed and approved. Once approved, you will receive an automated email indicating the same. At this point, your SDIRA custodian should remit your funds, and the Sponsor will acknowledge their receipt once received.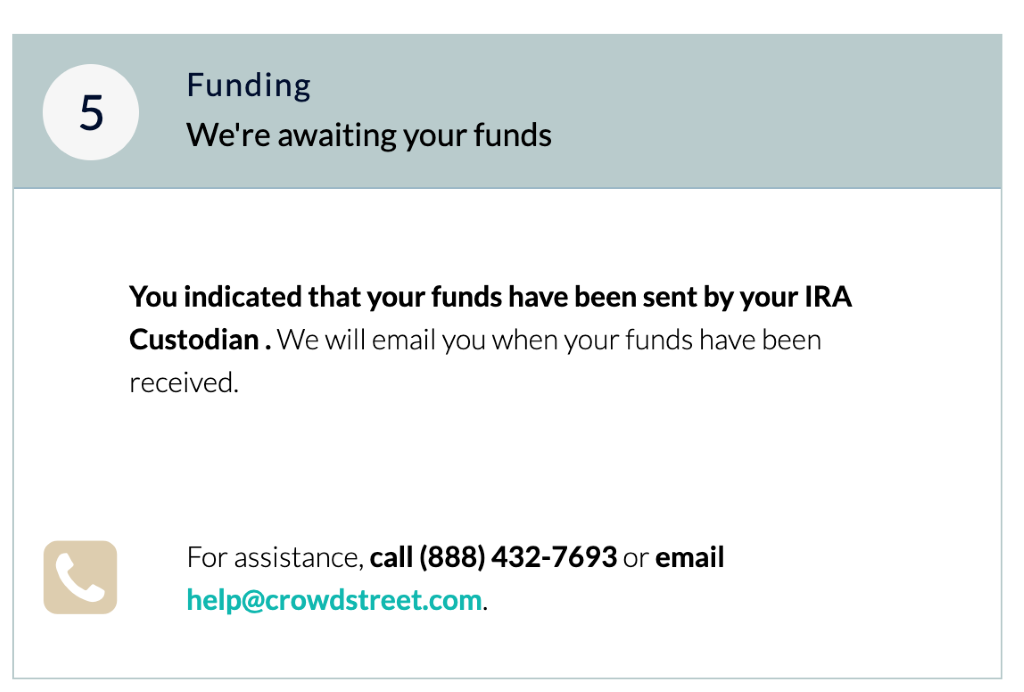 9. Once your funds are received by the Sponsor, you will receive an automated email confirming the same. Soon after, the Sponsor will countersign your documents, which will finalize your investment. Once your investment has been finalized, all of the documents and information about your investment will be available in your Investor Room, accessible via your Portfolio page.