Occasionally a sponsor will need to update your distribution payment preferences or need to return your funds to you, when it is mutually agreed by yourself and the sponsor, or in rare cases where the deal does not go through, etc. CrowdStreet takes data security very seriously, and strongly advises that you provide your wire information to the sponsor via our secure platform and DO NOT send it via email. Please follow the instructions provided below.
1. Sign into your CrowdStreet Account. Click on "Investing Accounts" in the navigation.

2. Click on the investing account you used to invest.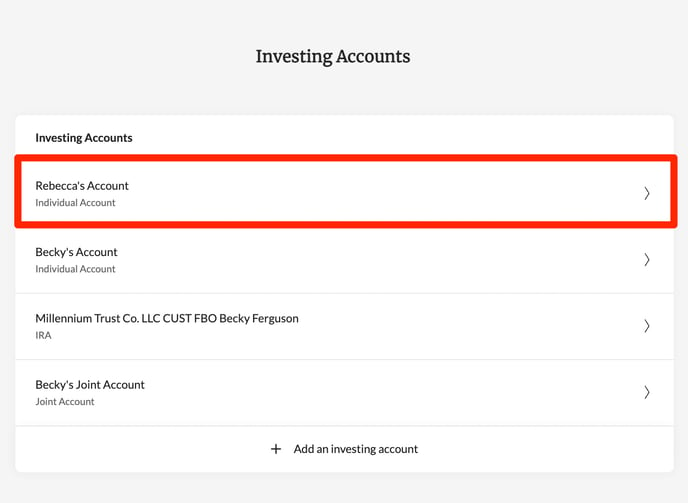 3. Click on 'Distribution details.'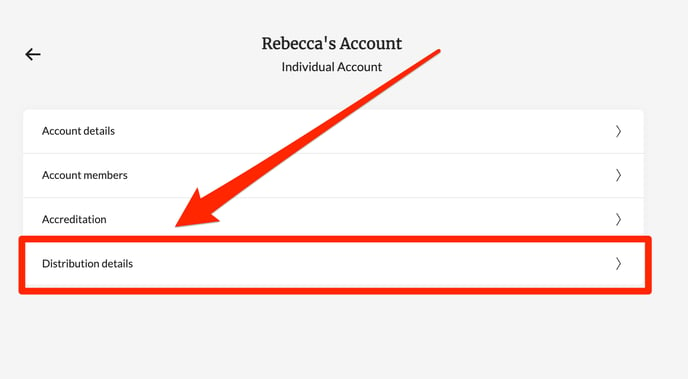 4. Add the appropriate information. Remember to click 'Save.'
5. Confirm with the sponsor that you have saved your wire instructions to your investor profile in the CrowdStreet portal. They will be able to access this information via their secure connection.