It is often required to have two people sign closing documents when the investment is made by a married couple or an LLC or trust with common ownership by two people. CrowdStreet allows investors to have two signatories on their investing entity, where both can e-sign in DocuSign. If your particular circumstances require more than two signatories, please contact us directly by emailing help@crowdstreet.com.
Adding a second signatory
1. Click here to access your CrowdStreet investor account. Click on the investing entity to which you would like to add a second signatory.

2. Select the appropriate Account Type, and ensure that the Name of the Investing Entity accurately reflects how it should be written on your future K-1 tax documents (e.g. in the case of a Joint Investing Entity, it should include the names of both partners).
3. In the Entity Members section, click Add Member.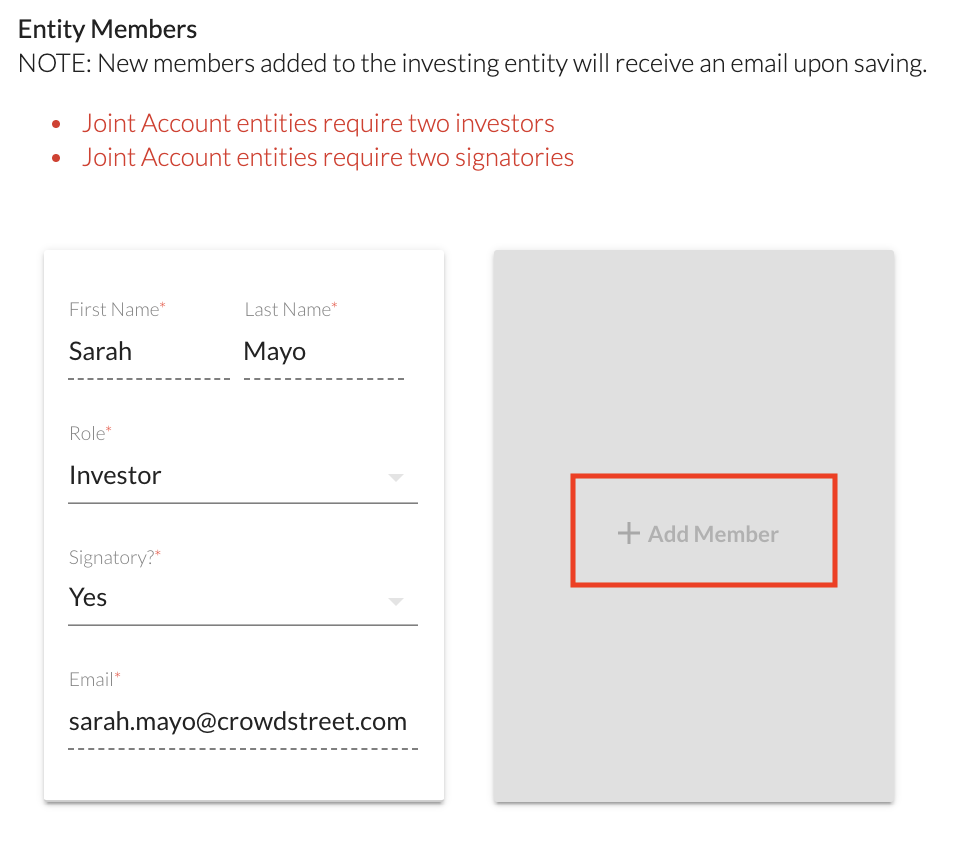 4. Enter the Name and Email into their respective fields, and ensure that the Role is set to Investor, and Signatory is set to Yes for both yourself and the new member.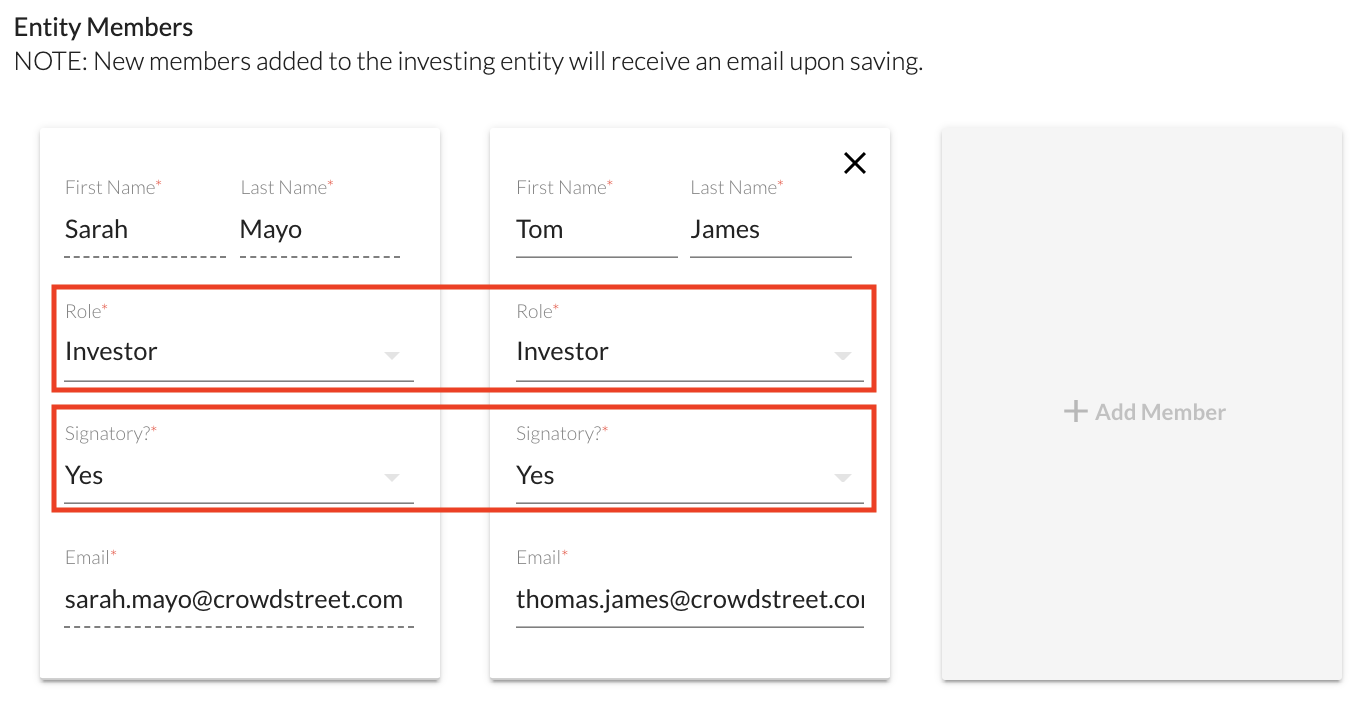 5. Click Save Changes, located in the upper right corner of the window.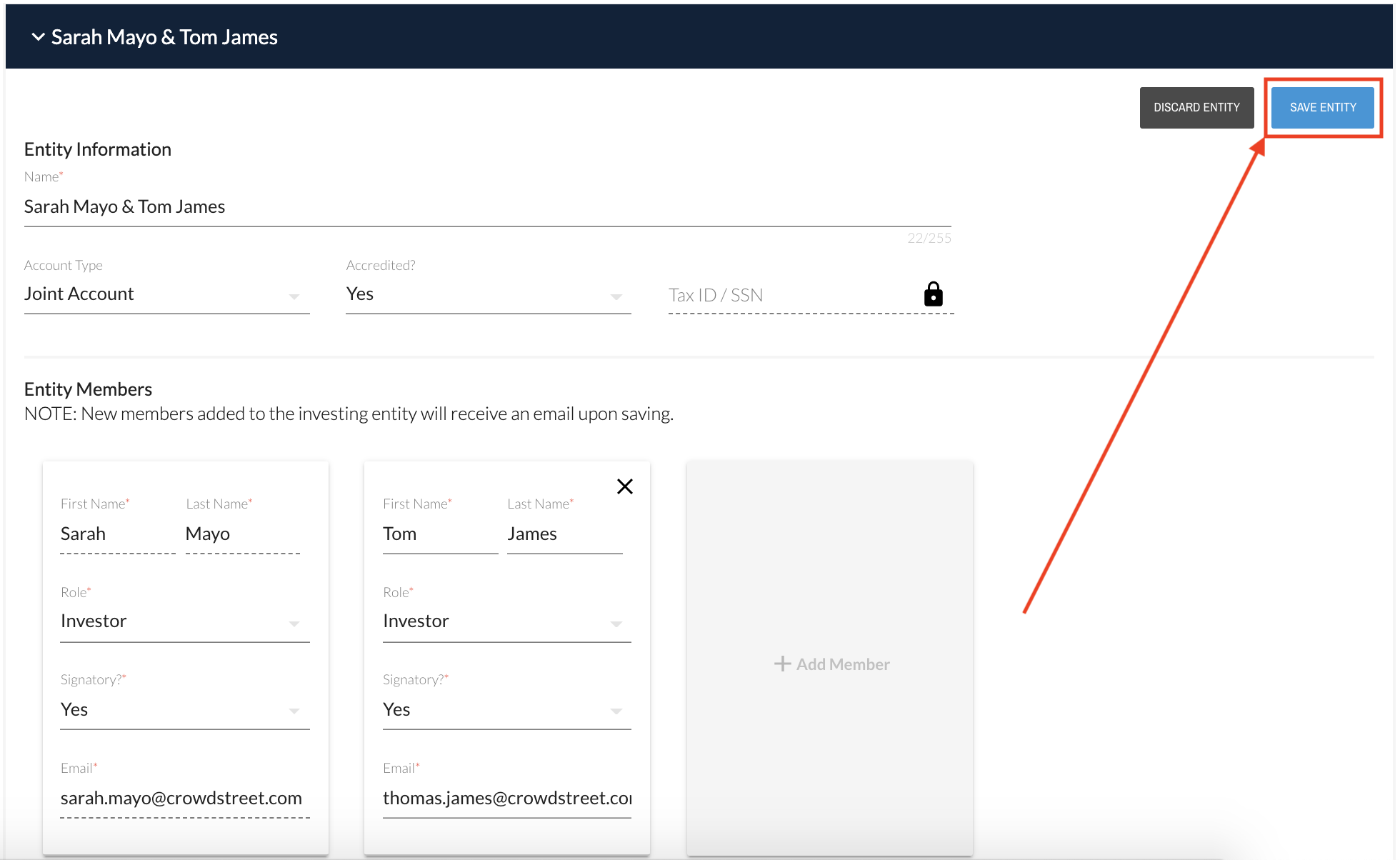 Jointly e-signing closing documents
1. Proceed to your Transaction Center to access your pre-approved offer, click Start DocuSign.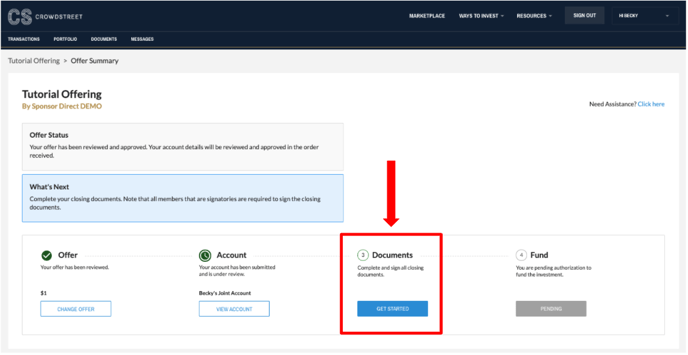 2. Once you finish completing the documents and signing, DocuSign will automatically send the other signatory an email with a link to enter the active DocuSign "envelope" to add their e-signatures. You will see their status as "Pending" until they finish, which will automatically submit the completed closing documents to the Sponsor for review.
Note: the additional signatory needs to log into their CrowdStreet account to execute closing documents.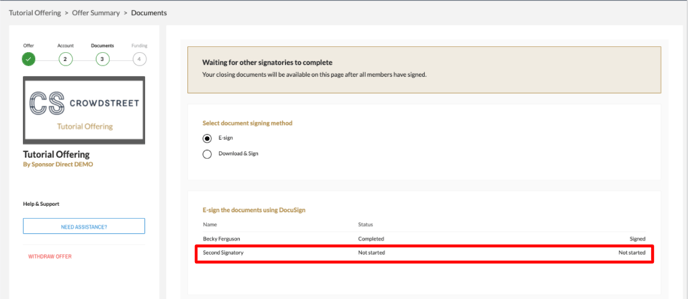 3. When your closing documents are fully signed and submitted, the Transaction Center will direct you to proceed with next steps, which may include accreditation verification.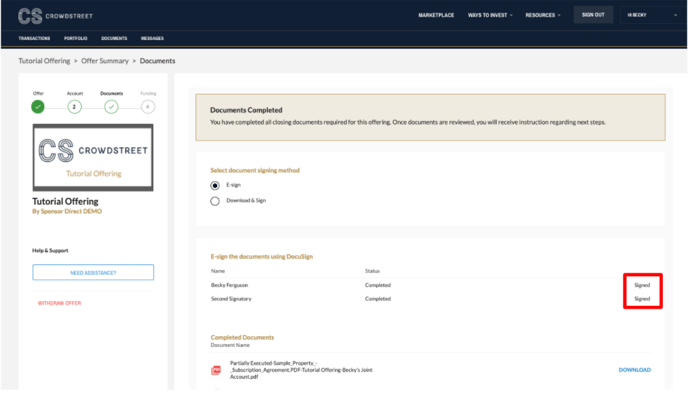 Note: When investing as a joint entity, the accreditation criteria may differ. Please review the SEC's requirements via the following resources: