Requesting a transfer of ownership for your investment will require the sponsor to get involved to update necessary paperwork. Once paperwork is updated to reflect the new Investing Entity, CrowdStreet Investor Relations can update the CrowdStreet portal on your behalf.
Please follow the steps below to ensure that you have created an Investing Entity for the new Investing Entity that you want to transfer the ownership.
1. Go to 'My Account'.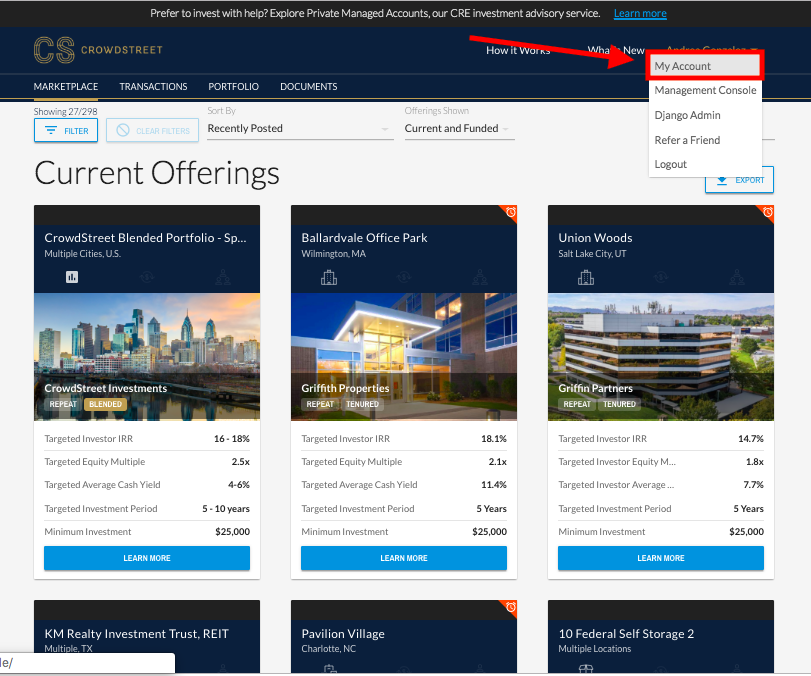 ​

2. Select 'Investing Entities' and edit/add Entity.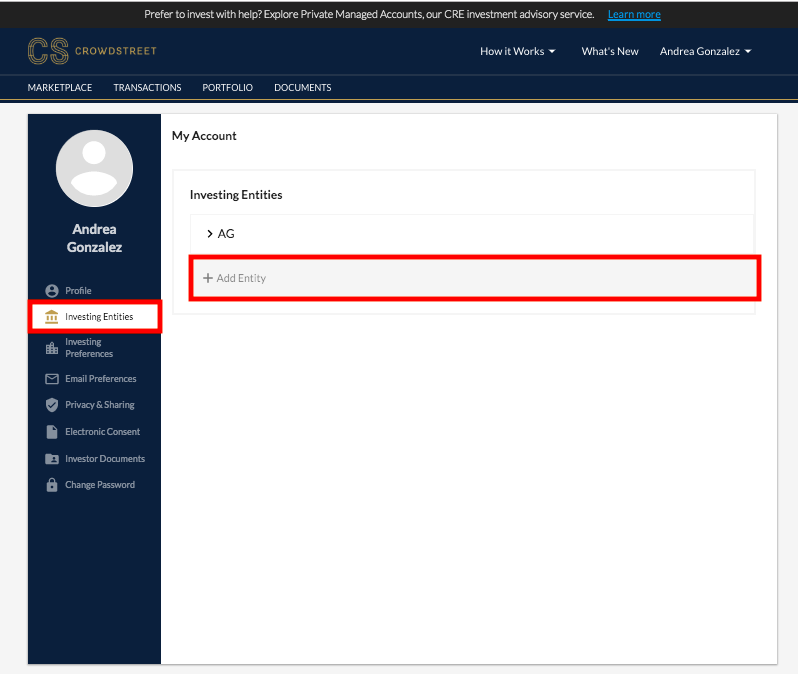 ​

3. Edit/add Distribution Bank Information/Address and make sure to 'Save Changes'.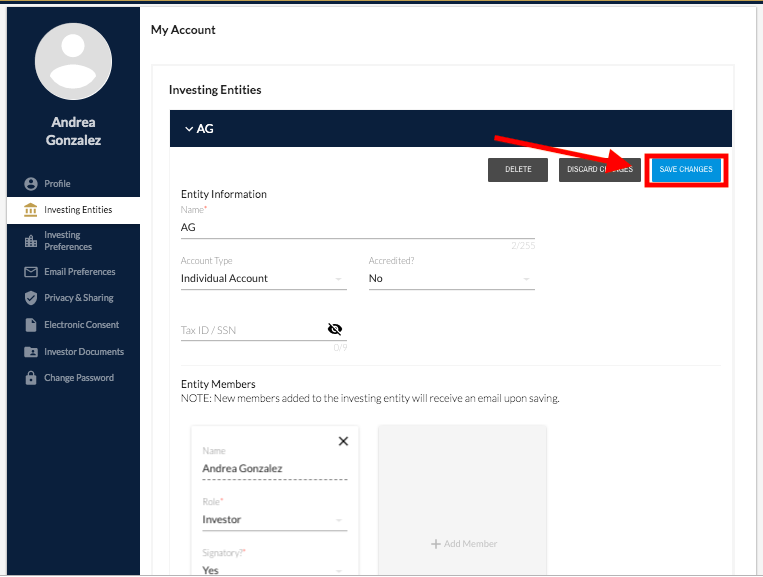 ​
4. Reach out to the sponsor via the 'Ask A Question' box in your Investor Room to determine if paperwork is needed to update.
​

​
5. Once the paperwork is complete, please reply back to this email or email ir@crowdstreet.com and CrowdStreet will confirm if anything else needs to be completed.