If you are an investor in a CrowdStreet Marketplace deal, you generally hold membership interest in a real estate LLC (limited liability company) treated as a partnership for tax purposes.
As such, the taxable activity earned by the partnership is allocated to all of the individual members (partners) based on ownership percentage and is reported to the investors through the K-1.
Determine the projected delivery date of your K1 from the sponsor. You can view the Next Tax Document Delivery Date in your investor room. This date will vary depending on the sponsor and the investment.

Once you have confirmed the date and expect the K1 to be in the portal, check the following places:

Documents section within your Investor Room: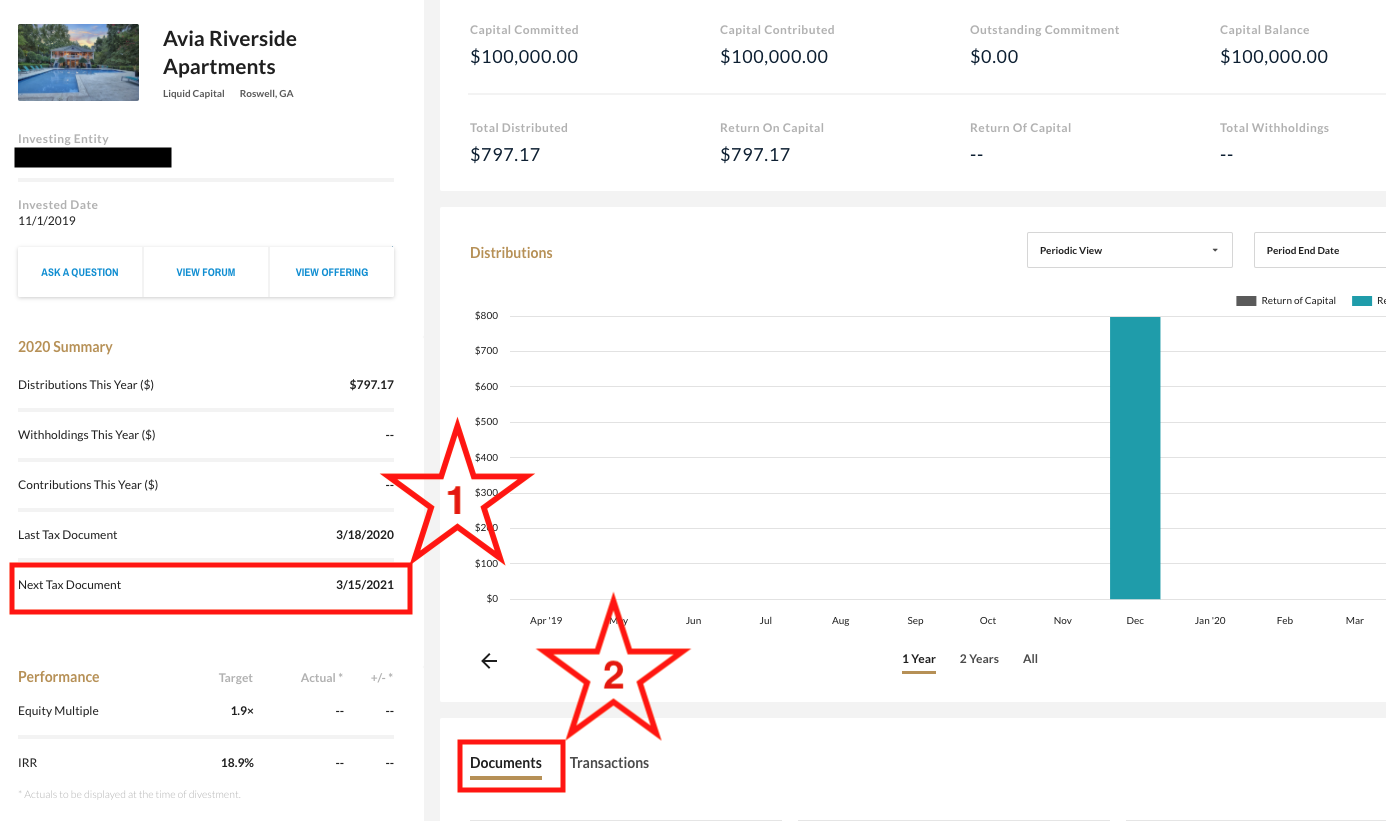 Documents tab from your home screen that aggregates all documents from all investments: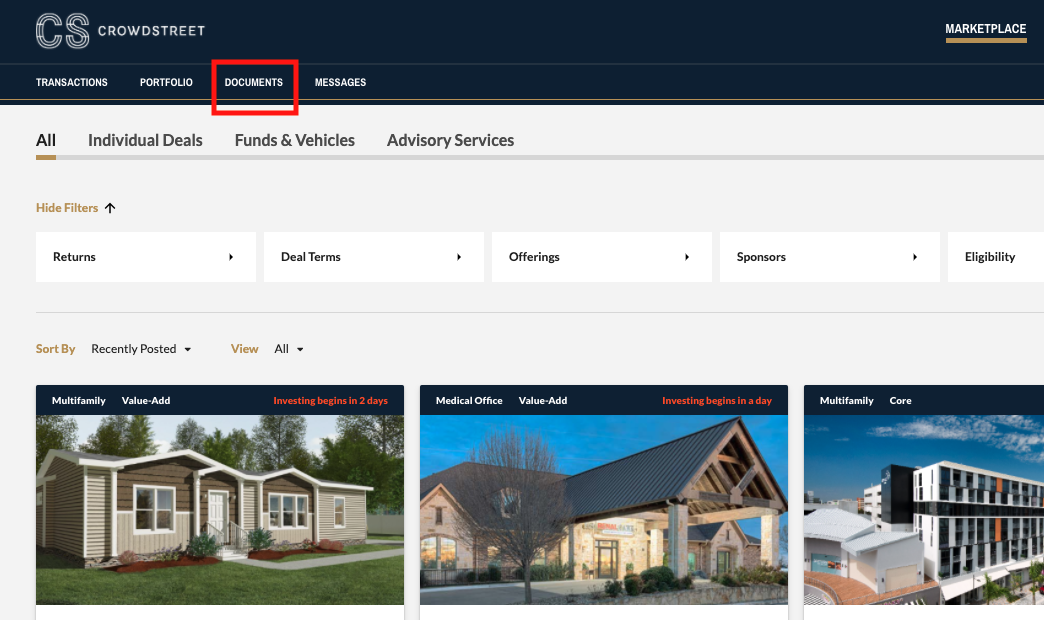 How should I file for an extension?
If you know that one or more of the sponsors you are invested with will be issuing K-1s on a delayed schedule, you may consider filing an extension. Investors should continue to follow updates from sponsors regarding K-1 delivery and timing to determine if filing an extension is necessary.
What Is a K-1?
The Schedule K-1 is a standard IRS form that is issued annually to report activity from investments in partnership interests.
The K-1 will report your share of any taxable items for the calendar year for investments that you hold membership interest in.
Should I expect to receive a K-1 or a 1099?
Investors who are invested in an LLC taxed as a partnership will receive a Schedule K-1, while REITs (real estate investment trusts) will issue a 1099 to show your taxable interest and/or dividends.
For more information regarding taxes, please check out our Resources page that includes webinars and videos:
https://www.crowdstreet.com/resources/taxes/