In short: yes! As long as the sponsor accepts them. Provided that there is sufficient time before the closing, almost all sponsors with projects on the CrowdStreet marketplace are equipped to accept investments from a self-directed IRA (SD-IRA) account.
The process is straightforward, but may take up to 10 business days for the custodian to fully process and remit funds. For this reason, sponsors who have an expedited closing date may be unable to accept IRA investments.
Why don't some sponsors accept SD-IRA funds?
A reason a sponsor might not accept SD-IRA funds is because it requires the sponsor to provide a fair market valuation on the project annually, which could be expensive later in the hold period.
To see if a sponsor will accept SD-IRA funds, check on the right side of the offering details page. There will be a line that says, "SD-IRA Investments?" with either a yes or a no.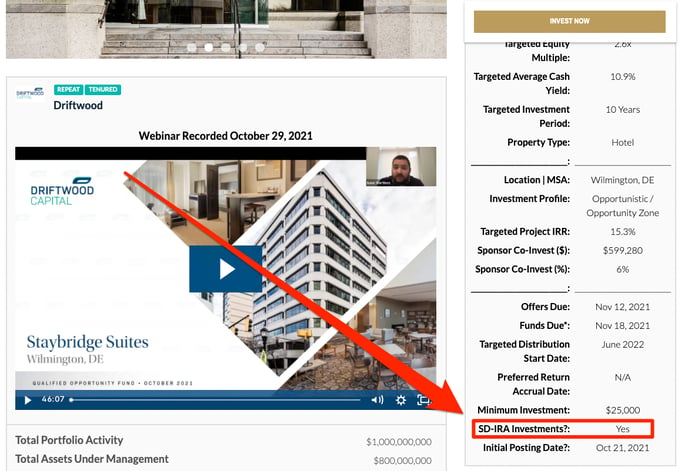 Do I need to be an accredited investor to invest with an SD-IRA?
Yes, even if you are investing with an SD-IRA, you will need to be accredited and prove your accreditation status.
For more information on accreditation, including how to prove your accreditation status, please click here.