CrowdStreet is a real estate crowdfunding platform that brings together a variety of sponsors and investors. In some cases, investors may be able to exchange proceeds from a previous investment into an investment opportunity they found through CrowdStreet.
However, because we are not tax advisors, we cannot advise you on the applicability of tax law. If you are considering a 1031 exchange, you should consult with your tax advisor.
We rarely list investment offerings that are able to accept 1031 funds.
You can use the filter feature to search by this on our Marketplace: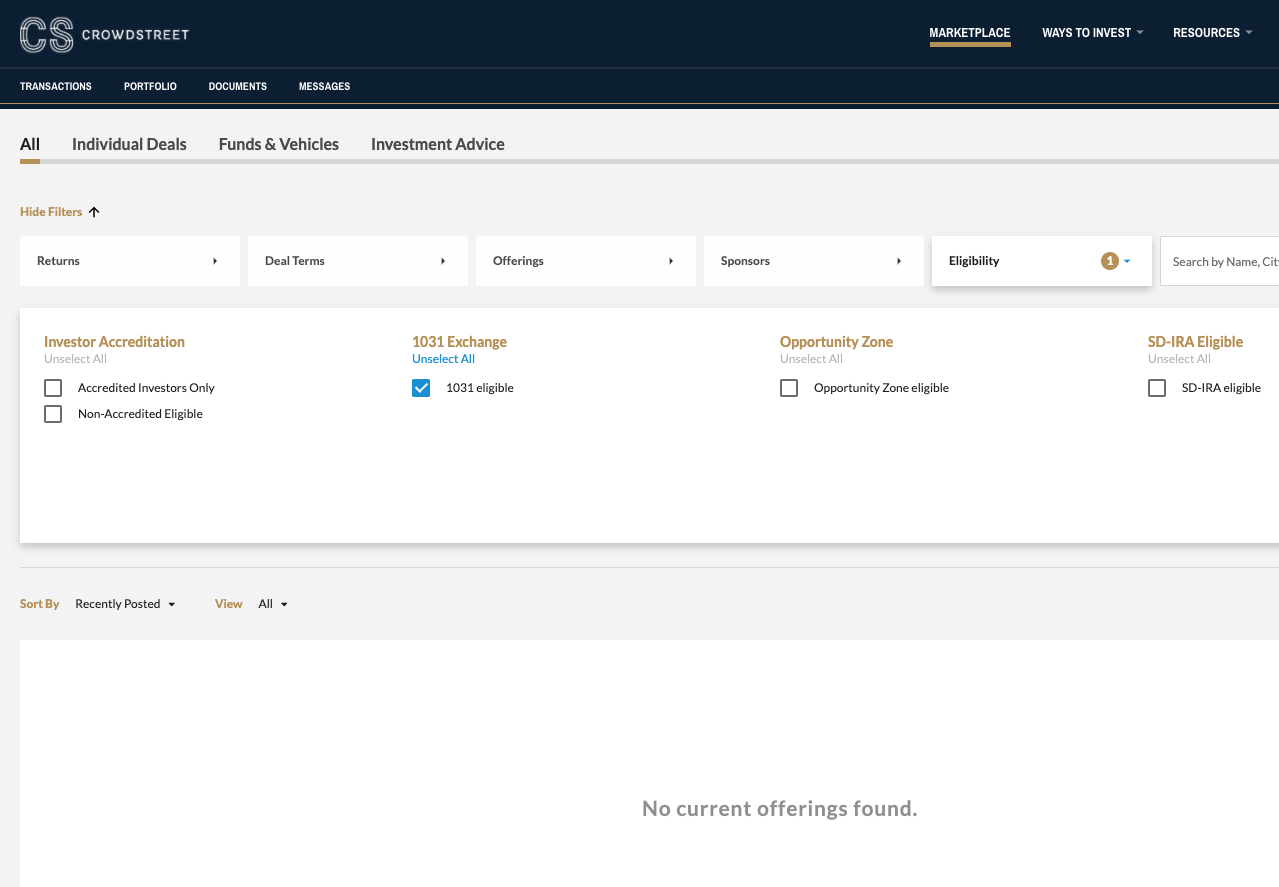 Read more about 1031 exchanges in our article:
Tax Deferral for CRE Investors: 1031 Exchange